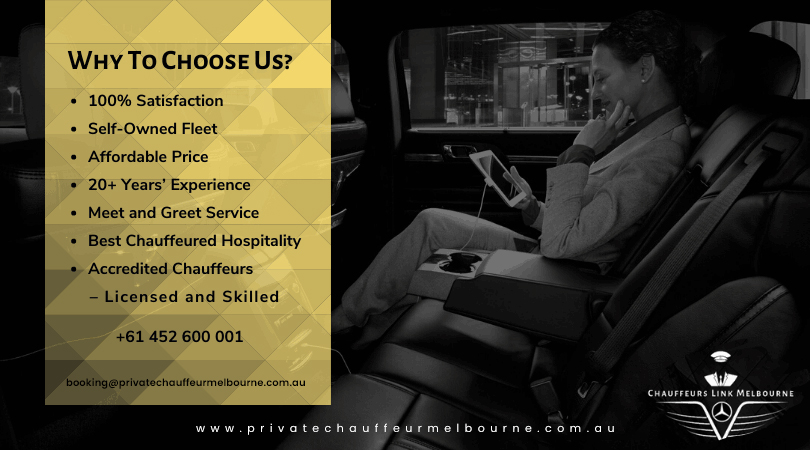 Who We Are?
Safety, Style, and Luxury!
Private Chauffeur Melbourne is a team of professional chauffeurs that combine their experience, skill, and hospitality to provide the most reliable chauffeurs' services in the city Melbourne which is home to some beautiful architecture, many great parks and gardens, and one of the world's most famous coastal drives.
With over 20 years' experience and accredited chauffeurs we provide best airport transportation, premium corporate and hotel transfers, and special tailored services for your wedding and other special events in the city. With self-owned fleet of premium luxury cars we deliver 100% satisfaction to our clientele.
Why To Choose Us?
We are committed to your Safety, Style and Luxury with:
100% Satisfaction
Self-Owned Fleet
Affordable Price
20+ Years' Experience
Meet and Greet Service
Best Chauffeured Hospitality
Accredited Chauffeurs – Licensed and Skilled