Perks Of Hiring Private Chauffeured Service For Your Business
Have you ever thought of travelling in a private chauffeur driven car service? Well, it's understandable when you're a business professional you'll be acquainted with lots of business trips in and around the city or even across seas. With frequent trips from Melbourne airport to other cities or suburbs for your business affairs, a chauffeur in Melbourne could be an ideal travel partner for you.  Nowadays, business pros prefer private chauffeur services instead of regular taxis. If you're more concerned about your appeal, sophistication and comfort, private chauffeurs in Melbourne can offer dependable transport for you anytime & anywhere. There are multiple benefits of hiring a private chauffeur Melbourne service, let's check out.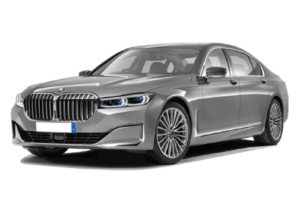 Enhances Your Brand Appeal
Hiring private chauffeurs in Melbourne for your business can be a great value to your overall brand image. Be it your partner or customers, they have a high opinion about you. When you hire a private chauffeur service to help your clients & partners, it helps your brand stand out from the crowd & creates a desirable image.
Dependable
When you're a super-busy professional, there will be no time to deal with things like traffic delays, clients' estimated arrival, booking the car for the next meeting. A private chauffeur-driven car service will help accommodate all your travel expectations & behave professionally.
Eases Your Stress
Of course, you'll have millions to think and worry about, and car delays or poor transport service shouldn't be one of them. Melbourne chauffeurs ensure to be there at the venue for pickup an hour earlier and follow your travel itinerary like a pro & deliver a hassle-free & seamless experience.
Cost-Effective & Convenience
Most of you wouldn't believe that private chauffeur services are cost-effective. They are the best option than a regular taxi service. They are cost-effective and offer convenience in every way possible.
If you're finding it hard to find a reliable brand that offers professional & friendly Corporate chauffeur services across Melbourne, call Private Chauffeur Melbourne on (+61) 452 600 001