Benefits Of Using Luxury Airport Transfers For Your Airport Rides
When it comes to traveling to or from Melbourne, considering luxury airport transfers can significantly elevate your entire journey. Opting for a private driver or chauffeur service Melbourne not only adds a touch of sophistication but also offers a range of compelling advantages. From hassle-free travel to a personalised experience, let's delve into the benefits of choosing luxury airport transfers for your transportation needs.
Effortless and Stress-Free Travel
Luxury airport transfers, such as private driver services in Melbourne, provide a seamless and stress-free travel experience. Instead of navigating public transportation or waiting in taxi queues, your dedicated chauffeur awaits your arrival, ensuring a swift and comfortable journey to your destination. This convenience is especially valuable after a long flight or during tight travel schedules.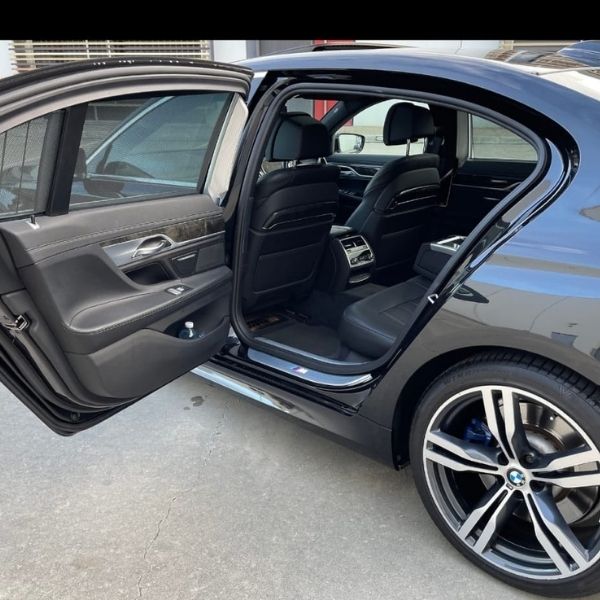 Personalised Service
Chauffeur services Melbourne go beyond the ordinary by offering personalized service tailored to your preferences. Whether you're a business traveler, a couple on your wedding day, or someone in need of corporate transfers, luxury airport transfers cater to your unique needs. Professional chauffeurs ensure that your journey is comfortable, efficient, and customized according to your requirements.
Time-Saving and Efficiency
Experienced chauffeurs possess in-depth knowledge of Melbourne's traffic patterns and optimal routes, ensuring that you reach your destination promptly. This is particularly advantageous for corporate transfers or important events where punctuality is paramount.
First-Class Comfort
From plush seating to a sleek ambiance, the vehicles used for these transfers are well-equipped to provide you with the utmost relaxation. This comfort is particularly appreciated after a tiring flight or when you're preparing for an important event like a wedding.
Safety and Professionalism
Safety is a top priority for luxury airport transfer providers. Professional chauffeurs are trained to ensure your safety on the road, following all traffic regulations meticulously. Their professionalism and courteous behaviour contribute to an overall pleasant and secure travel experience.
Whether you're visiting Melbourne for leisure or business, opting for luxury airport transfers through private driver services or chauffeur service in Melbourne is a decision that promises convenience, comfort, and efficiency.  If you need a private driver or luxury airport transfers in Melbourne, call Private Chauffeur Melbourne at +61452600001.