How To Choose The Best Corporate Transfer In Melbourne?
When it comes to corporate transfer Melbourne, choosing a seamless and reliable corporate transfer service provider is essential. Whether you're attending important meetings, welcoming clients, or heading to the airport for a business trip, choosing the taxi service can make a significant difference to your overall experience. In this blog, we'll highlight some important factors to consider when selecting the best corporate transfer in Melbourne, ensuring a stress-free and comfortable journey.
Reliability and Punctuality
One of the main priorities for Conference transfers is reliability and punctuality. Your chosen service should have a reputation for being on time, ensuring you never miss an important meeting or flight. Look for taxi service providers like Private Chauffeur Melbourne with a track record of promptness and professionalism.
Range of Services
Consider your specific needs when choosing a corporate transfer service. Do you require airport transfers, transportation for a corporate event, or day-to-day office commute? The best providers will offer a range of taxi services tailored to your requirements, from executive sedans to luxury corporate vehicles.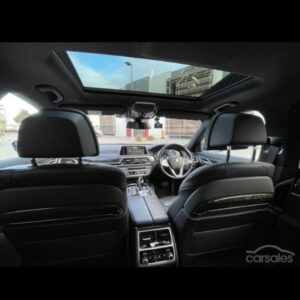 Fleet Quality
The quality of the vehicles in the fleet is crucial. Corporate cars should be well-maintained, comfortable, and equipped with modern amenities. Check if the taxi service provider has a diverse fleet to accommodate your group size and preferences.
Professional Drivers
Private drivers in Melbourne play a significant role in your corporate transfer experience. Ensure that the drivers are well-trained, experienced, and possess excellent knowledge of Melbourne's roads A professional and courteous driver can make a world of difference in your corporate travel experience. Also, make sure that the corporate transfer service you select employs experienced and well-trained drivers who are familiar with Melbourne's roads and traffic patterns. They should prioritise safety and customer service.
Choosing the best corporate transfer service in Melbourne involves careful consideration of various factors, including the quality of the service, private airport transfer options, the condition of corporate vehicles, and the professionalism of the drivers. By conducting thorough research and reading reviews, you can make an informed decision that ensures your corporate travel experience is stress-free and enjoyable.
Remember, a reliable corporate transfer service is an investment in the success of your business trips.  For corporate transfers in Melbourne, call Private Chauffeur Melbourne at 61452 600 001 today.